Hey!
So a while back, in my
Inspired Ideas
post, I mentioned starting a "Creativity Journal" using some of the cute projects from the magazines. And I figured the best way to get the ball rolling was to make a
Pinterest board
dedicated to it, of course. Really, it is THE best way to keep ideas, projects, etc., together. At first I wasn't really sure what route to go with. I didn't really want one of those "art journals" that pros have, with amazing watercolours and the like, because I'm just not that talented! I
did
know that I wanted to include the
Inspired ideas
projects, and then I came across
this
. (via
this
great Counterfeit Kit Page - They cover everything, I've just found a few extra DIYs!)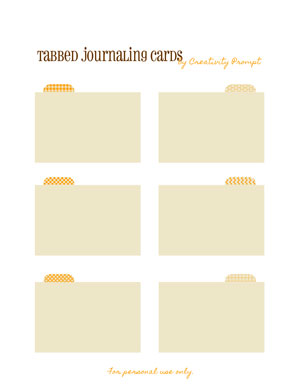 It's called a SMASH book. And I want one. Basically it's like a scrapbook, but for the
lazy
busy, ;) but still creative people who don't have time to create amazing scrapbook pages, but still like to gather memorabilia, photos, notes, etc. Sound like you? You can just SMASH in whatever you feel like, little doodles and notes, cards and pictures, thoughts... little things that make you smile. SMASH books are so cool that they completely sold out in like 5 seconds. (Well, maybe not, but you know what I mean!)
But wait! All is not lost! there are literally MILLIONS of DIY versions out there, all made basically in the same way. Get some nice sheets of patterned paper, and two heavy card stock pieces for the covers, and bind it all together! Cheaper than the real thing, and completely personalise - able (!?!) , as you can stick in your favourite patterned papers!
Of course, the real beauty of SMASH books is what's inside them. Yeah, you can buy alll sorts of SMASH accessories that are really awesome, but why not make some yourself?!
Instead of buying their paper pockets, you could fold some yourself, using a printable template.
Oh look,
I found one! ;) Instead of using their journalling tabs and stickers, why not print off FREE! :) pretty ones
here
? There's soooo many! Big ones, small ones, blue ones, pink ones, super-cute tabbed ones!
There's a little kit you can buy that has tissue paper and paperclips, for you to make little flags.Come on, you're not gonna let them get away with that, are you!?
SO easy to DIY!
(I actually think they're prettier with fabric scraps!) And why stop there?! Get creative and make
these
bow paperclips if you want a pretty, girly journal!
I've decided to combine both the SMASH book idea and the
Inspired Ideas
projects into my journal. It's tabbed, so one section will be for randomly "Smashing" stuff in, another section will be for the Inspired Ideas projects, and another will be for writing down notes, projects and ideas. You could do it this way too! If you can't find a tabbed journal,
MAKE ONE!
:)
Think about adding "texture" to your journal. Don't just use paper all the time! Add some
mini felt bunting
across the top of a page (too cute for words!) or some
glittery tape
to sparkle things up! Have fun with it!
These
freee printable tabs look just like the real thing! Add in some lists like
this
, some of the great journalling techniques
here
(if you're going down more of an "artsy" route) and some cute
Inspired Ideas
projects, and soon you'll have a journal full of creative inspiration!
*This post was not endorsed or promoted by ANY company!* These are just my own thoughts! :) Enjoy your Sunday! S xx